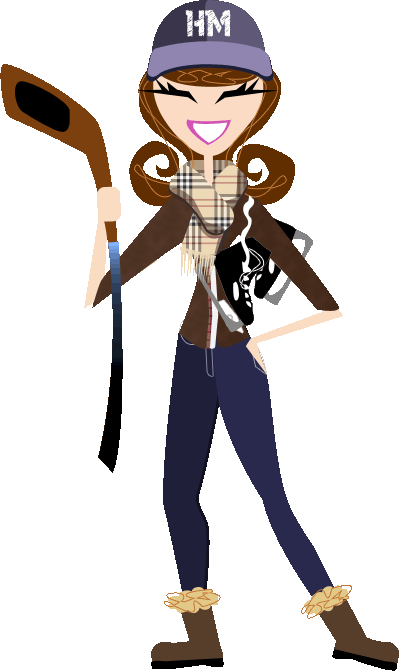 BUZZ WORTHY... PRODUCTS THAT ELEVATE YOUR GAME! HAVE A PRODUCT YOU THINK IS BUZZ WORTHY TO BE CROSS CHECKED BY HOCKEYMOM.COM EMAIL US AT: info@hockeymom.com
TYLER TALKS BY TYLER KENNEDY:
TO BE THE BEST YOU HAVE TO LEARN TO THINK LIKE THE BEST!
Growing up on the frozen covered track in Sault Ste. Marie, Ontario, I was skating soon after I learned to walk. I was always the outdoorsy type. Hockey, fishing, swimming, snowmobiles, pretty much anything that kept me outside trying new and crazy things. You wouldn't find me inside playing video games or anything of the sort, I'd be out on that frozen running track, skating laps, stick-handling and teaching myself new moves.
​
Hockey became a natural fit. I always wanted to be the best and push myself to get better. The skating at a young age, the hours I would spend outside, I was constantly working harder and harder to perfect my game.
​
I joined the Sault Ste. Marie Greyhounds, of the OHL for several years when I was younger. And, at just 20 years old, I moved to Wilkes Barre, PA, after being drafted by the Pittsburgh Penguins in the '04 draft. I spent several years in Pittsburgh and was a part of the 2009 Stanley Cup Champion team. After spending some time in San Jose, New York & New Jersey, I battled a few injuries and was forced to retire.
​
With over 500 games played in the NHL, I am passionate about sharing my love for hockey and helping kids learn, the same way I did, growing up in my small town.
My days are now full of being a teacher of the game, along with being a father & a husband. My wife Brandi, daughter Cookie, and I, have made a home in Pittsburgh, and my love for hockey fits perfectly in this City of Champions.
​
It is my mission to share my passion for the game, in hopes to help kids discover their passion in life.
​
Feeding the passion within every player and growing the game one training talk at a time!
The Flow Motion Technology makes the Marsblade Roller Frame the only product that truly offers an ice-like skate feel without actually skating on ice. It gives you unlimited possibilities to make yourself a better hockey player. Anywhere. Anytime.
Marsblade has a kickstarter program for development of their ice holder check out the videos below or click the link to order your marsblade rollerblades today!
MARSBLADE ROLLER BLADES
​
We've got you wired for the best vision in hockey.
If your vision is not perfect your game certainly wont't be. No pro wears a cage why should you?
$10.00 OFF your order!
Use code: HockeyMom2018
​
A lens so clear it is hard for a professional to photograph it. It's scratch resistant and anti-fog coated on both sides. Nobody beats our coatings. The mask comes in black, chrome and white. We invented the two piece all polycarbonate masks. After sever years we decided we needed to streamline our design and manufacturing to meet the needs of the wired cage hockey playing crowd.
Here are the Zero I and Zero II modes. Both are HECC approved for all levels of hockey from the pro player to pee wee.
Female players are covered as both the Zero I and Zero II Meets the Adult requirements.
It is game improvement beyond any other piece of gear you can wear.
​
Boulder Hockey Shield, Denver, CO
Made in the USA
Questions call us at : 303-591-3797