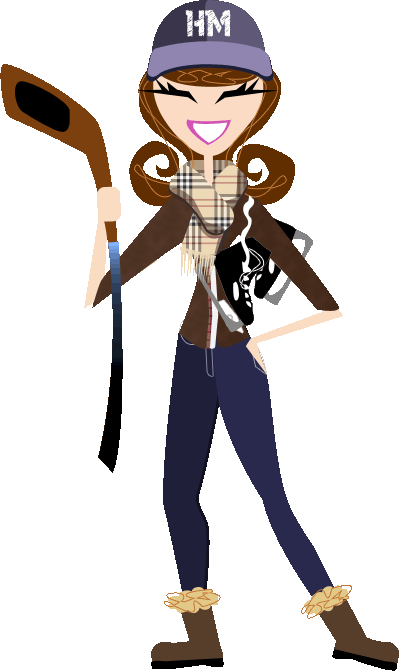 ICE HOCKEY GAME DAY MEAL PLAN...
​
T

he Ultimate Game Day Meal Plan
By Dr. Dennis Ryan
If you're like many athletes, amateur and professional alike, you probably find yourself in the same spot on game-day: standing in front of an open fridge or cupboard, trying to figure out what to eat in order to play your best. In the following, I'm going to help eliminate the confusion.
Firstly, it's important to realize that your body needs a huge amount of nutrients for the task ahead – complex carbohydrates, protein, fat, vitamins and minerals. Lacking any one of these items will slow you down on and off the ice.
Let's take a look at an example meal plan for game-day. Remember, this isn't set in stone – everybody will have certain foods that work better for them. The point is to find good quality base ingredients, avoiding refined sugars and processed foods, to get the most out of your body. Another quick note: whenever possible, we highly recommend organic dairy and meats in particular.
​
Breakfast

- Greek yogurt
- Berries (you choose which variety you like)
- Muesli or Granola with almonds, flax and walnuts
Snack

- 1 apple with almond butter
Lunch
- Chicken breast (or vegetarian alternative, like hard-boiled eggs)
- Brown rice or whole grain pasta with sauce
- Garden Salad with olive oil, lemon juice & hemp seeds sprinkled on top.
- Peppers, broccoli, carrots, cauliflower, and green beans are good options
- 1 piece of fruit (medium sized) – apples, pears, peaches, and plums are good choices
​
Snack

- Trail mix (with sunflower seeds, pumpkin seeds, hemp seeds, raisins, and coconut shavings)
Dinner (pre-game – approximately 2-3 hours prior to the game):
Steel-Cut Oatmeal with:
- Raisins
- Chia Seeds
- Banana
​
Recovery Shake (drink immediately after the game)
- High Quality spring water with a splash of coconut water
- Greek Yoghurt
- Berries and mangoes
​
Post Game Meal

- 1 Chicken Breast
- 1 Sweet Potato
- 1 Green Salad (Look for spinach & kale!)
- Olive Oil & Lemon Juice w/ sea salt as a dressing
Evening Snack

- Yogurt or cottage cheese
- Berries
- Natural peanut butter or almond butter
By eating frequent balanced meals, you optimize your energy levels and help your body to recover and build during rest days. So give it a shot, see how you feel – I guarantee you'll make it a habit!
​
REPRINTED FROM DAVID McDonald Hockey Family Advisor