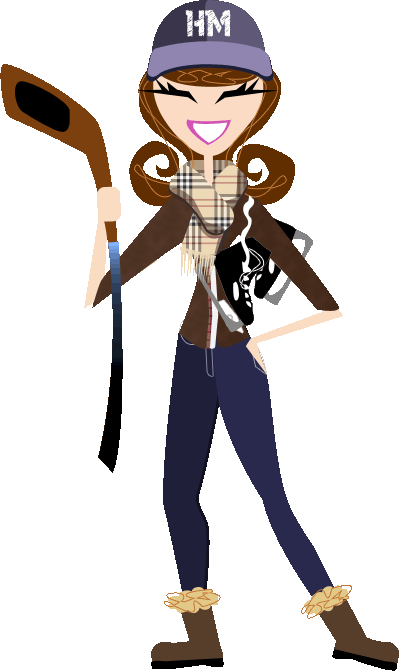 My son knew when he was four years old that he wanted to be a goaltender. I knew we were in trouble when I heard him ask Santa Claus for "real goalie equipment" at such a young age. We quickly learned he was not in the net alone. Every shot he faced we faced in the stands. Being a hockey mom was one thing being a "goalie" mom was another! By nature goalies are a last line of defense which takes a certain type of personality to handle on a routine basis. The position requires a level of mental toughness unlike any other in sports (for both the parents and the player).
Goalies are taught to control their emotions and never make excuses. They are also taught that yes in fact the puck had to go through five players to reach him or her. Even at the age of five and six my son was taught to visualize the game and mentally prepare himself for what could go wrong. Trust me in his first tournament his team played a team from Canada and he faced a staggering 150 shots. (that is not a typo yes 150 shots) Imagine having your five year old net minder dealing with that. He allowed 13 goals and at the end of the game was given the game puck from the opposing team's head coach. His head coach told me years later that he knew our son was cut out to be a goaltender when after the first period of hockey he was preparing to give words of encouragement to his young tendie and fully expected to have to talk him into going back into the net for the second period. He said our son said one thing to him while he smiled from ear to ear... that was "coach it is tough out there, see you later" and he skated out to face his opponents. Now that is mental toughness!
Don't get me wrong to this day my son hates to give up goals. It is not his mental toughness that is in question at times it is mine. Goaltender parents are stuck in the stands after a goal, trying not to hear the whispers. They try not to make eye contact with the other parents. They have seen those angry eyes before and it hurts just to think about. Those eyes of course never see their child with the same level of judgement in the position they are playing.
The bleachers are a lonely jungle, and the goalie parents just want to get out alive. They can't go out there and make the next save, or score the next goal. The best they can do is hope, but to hope is to live in the future. And no one has any control over that.
Goalie parents often develop survival techniques. Some stand alone in the shadows of the arena far away from other parents, but also far enough from the net so their child won't make eye contact with them and pick up on their contagious stress. Some parents try to take control by yelling or making hand signals that their goalie has been told to look for. This unhealthy tactic takes a goalie's focus away from the game and can also undermine the coaching staff. Some parents (moms more often than dads) don't even watch the games. Usually this is a last resort after a handful of bad experiences at the rink when emotions got out of control.
Most parents don't have much of a survival plan. They watch the games and feel the stress.
My son plays as a center as well. He scored the game winning goal with 15 seconds on the clock and was given the game puck by his coach. One of my proudest moments was when he stood up, walked over to the goaltender handed him the puck and said," I scored the winning goal but you won the game for us". The look on the goalie mom's face was priceless and yes there were tears in her eyes.
I no longer analyze my son's play as a goaltender, as after one post game car ride my son asked me what my record was when I played goalie.... I can't even skate .... ENOUGH SAID :)
Goalie parent the toughest job in youth sports...